In no particular order, here are a bunch of cool cars I took pictures off. This is like, less than the top of the tip of an iceberg. There are too many cars for me even to hope to take pictures of each one, but I soldier on anyway.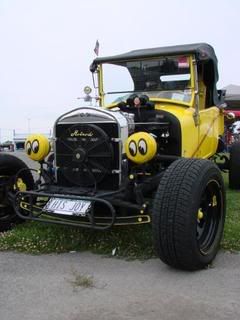 There must be a thousand T-buckets at the show...but this one really tickled my fancy.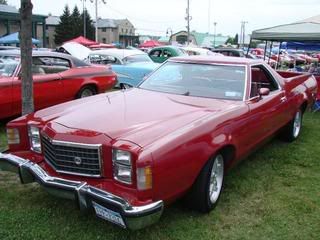 The Ranchero, Ford's answer to the El Camino. As you might have guessed, not nearly as popular...but still cool.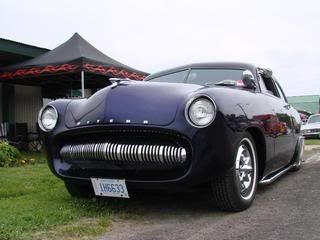 This is the Meteor...a Ford body with a Mercury grill, sold only in Canada until the '60s. I like it!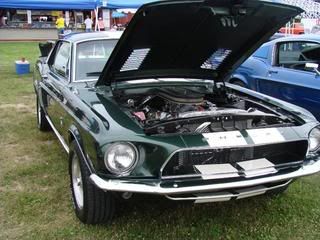 And of course, some Shelby love. No idea if this is a real GT500 or not, but it sure looks sweet.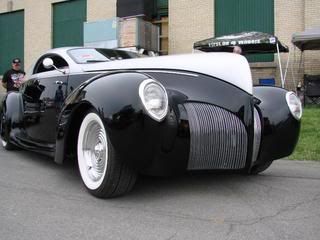 If I was a gangster from the future, THIS is the car I would drive.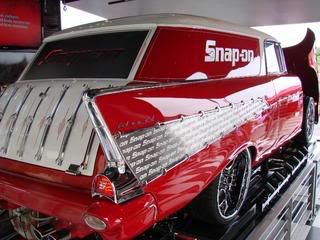 The Snap-On Tools Glomad, a 50th anniverary tribute to the Chevy Nomad, made mostly from sockets and wrenches. Look hard, you can't miss 'em...it took over 100,000 man hours to make.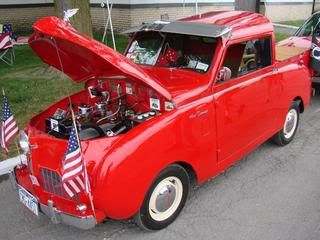 Hot Tomato? This is a Crosley pickup truck that can only be described as...cute.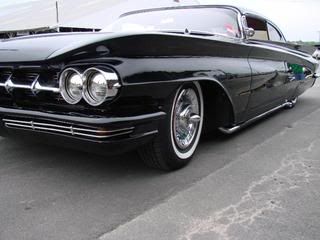 I like to call this the Murder Mobile. It looks very hungry...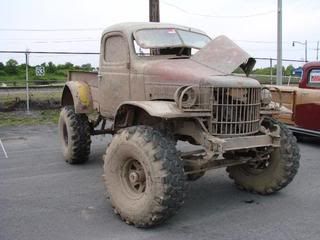 There really is a truck under all that mud.